Two professional weed eaters, and a backpack blower. Also a gas can, oil, eye protection, and a lifetime supply of trimmer line.
The pro yard tools and supplies valued at over $1,200 were donated by one of our board members, Jack Ghiz, the owner of Jack Hammer Plus. The other items were donated by Kenny Thompson of Lawnmower Sales & Service.
Jack also donated our first facility mow!
One of our own, Jim Barhold, an HVAC Technician procured a donation of a full and complete HVAC Unit for the facility and is doing the installation for us (thanks Jim!) The items were donated by ISS Mechanical, and included a brand new commercial outside compressor unit, the inside air handler, and all connection hardware. Jim donated lots of sheets for the ductwork.
The custom filter box for the inside air handler (pictured above) was created by Bill and John Beall.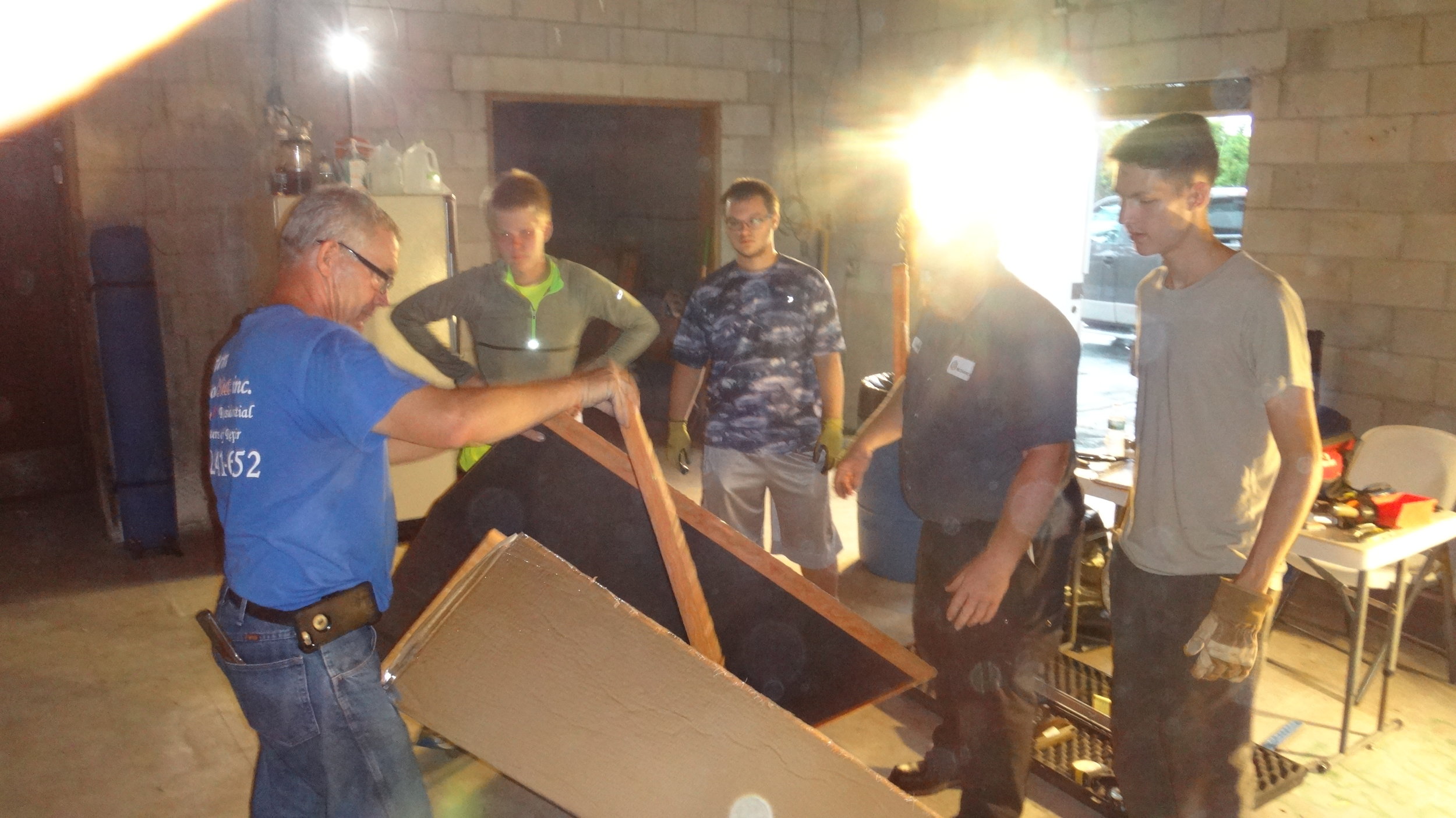 Mike Hilger, of Custom Air & Heat volunteered to teach Scouts the trade of creating custom ductwork. Not only that, but he donated all needed materials for the job!